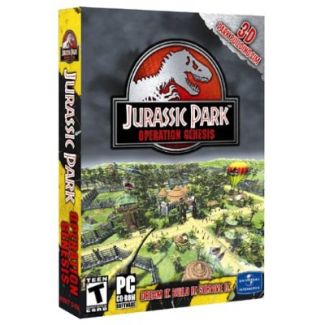 Jurassic Park: Operation Genesis 3D
In this game you must build your own Jurassic Park, creating visitor centers, cages, and even dinosaurs! The dinosuars not only look and move like the real thing, but act accordingly by herding, hunting, and killing. But the player must be careful because if they get loose your visitors become dino snacks!
Gameplay
Jurassic Park: Operation Genesis allows gamers to create the most amazing theme park the world has ever seen. As the first ever fully 3D action-sim, Operation Genesis gives players two games in one. Either build the ultimate dinosaur theme park or engage in 12 action-packed missions that will truly test your gaming skills. Dream it. Build it. Survive it. This truly isJurassic Park - your way!
Features
* First mission-based world-builder developed for console and PC. Two games in one allows for full-fledged world-building OR mission-based action gameplay.
* Powerful, yet easy-to-use, world-building engine allows the player to build and manage the ultimate Jurassic Park.
* From the shape of the island to the price of admission, every decision is yours to make. It truly is Jurassic Park, your way.
* Test your skill in 12 intense missions including rescuing stranded park visitors and stopping a dino rampage. These action-packed missions will provide a variety in gameplay not seen in other world-building titles.
* The game's music (10 original tracks) was written by Blue Tongue's internal sound engineer and is being performed by the Melbourne Symphony, conducted by Graeme Abbott.
* Multiple cameras and gameplay modes add to the experience. Stop a rampaging dino with your tranquilizers in Ranger Cam mode, pilot a helicopter around your park in Chopper Pilot mode or take in all the amazing sights with the first person Visitor View.
* Control your dinos through mixtures of chemicals brewed in the dino-vet lab. Make them angry, sleepy, aggressive, hungry, etc. Watch out, though, the wrong mixture could lead to disaster!
* Complex A.I.: Watch the fascinating interaction among more than 25 long-extinct Jurassic giants as they hunt, fight, feed and display flocking behavior.
* Lush 3D jungle environments and incredibly detailed dinosaur models deliver the excitement of the Jurassic Park movies to powerful next-gen platforms.
* Act III, a 3D graphics and animation house, is creating all in-game cinematic sequences.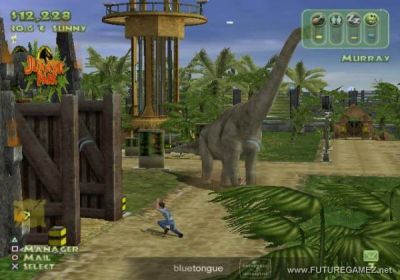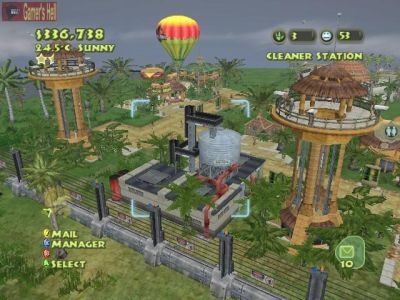 download part 1
download part 2
donwload part 3